Ningbo Hanshang Hydraulic Co.,Ltd
Add:
118 Qiancheng Road, Zhenhai, Ningbo, Zhejiang Province, 315207, China
Sales Tel:
+86-574-86361966
E-Mail:
sales@hshydraulic.com
Support:
+86-574-86361966
Fax:
+86-574-86361266
Hydraulic lock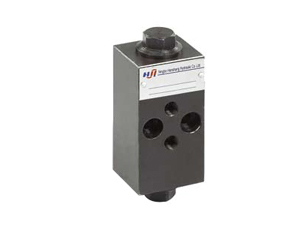 Product Origin:China
Brand Name: Hanshang
Price Terms: FOB Ningbo
Payment Terms:T/T CIF L/C
Supply Ability: 300,000-400,000sets/month
Delivery Lead Time:about 30 days
If you want to purchase or know more information about Hydraulic lock, please contact us
!
YS DOUBLE-DIRECTION HYDRAULIC LOCK.YS series double-direction lock is used to close two oil ports for pressure maintaining. The valve features: long time no leakage, good pressure maintaining....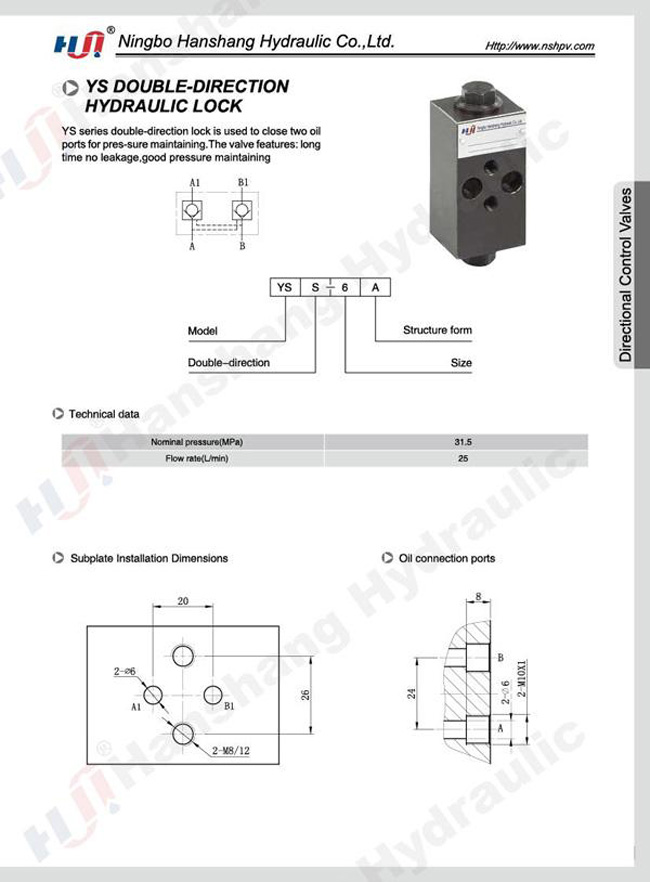 Ningbo Hanshang Hydraulic Co.,Ltd
Sales Manager:zhou shan jian Tel:+86-574-86361966 Fax:+86-574-86361266 Email:sales@hshydraulic.com
All Rights Reserved By
yc-seo
Network Inc


Hot products:
hydraulic valves
,
Directional Valve
,
Directional Valves
,
solenoid valve
,
Flow Control Valves
,
Pressure relief valves
,
Hydraulic proportional valves
,
Mobile hydraulic valves
,
Hydraulic on-off valve
,
Hydraulic power units
,
Hydraulic Pressure Relief Valves
,
Hydraulic power unit
,
Hydraulic Directional Valves
,
Proportional directional valves
,
Counterbalance valves
,
Hydraulic Flow Control Valves
,
Proportional flow control valves
,
Hydraulic Accessories
,
Flow regulators valves